Skip to Content
The Pandemic Era offers plenty of time for reflection. And, boy howdy, is that dangerous. Pre-Pandemic Era (PPE for short) meant non-stop producing theater with very little time for reflection. On to the next show! In the PPE, I'd be writing this at my desk in between constant interruptions from the staff. I miss that.
While there's no definitive evidence stating how long it takes to break a habit or start a new one, popular opinion says it's anywhere from 18 to 254 days. I think I tend to agree. I can find lots of articles online to support my belief, so it must be true. Yay internet! I haven't produced live theater since mid-March. I think I'm getting danger close to breaking the habit. Would that be so bad? Here in the echo chamber of my living room, I'm not so sure. As I reflect on the year and beyond it's hard to avoid the dark places in my mind. In the PPE, even the best of days were tempered by the fact that the performing arts are so very low on the list of priorities for most Dallasites. Audience building moves at a glacial pace. Generally speaking, the performing arts lose as many patrons as gain new ones. People get old, y'all. They just can't make it to the theater even if they want to. Also, I'm pretty sure for each new patron gained, four more theater companies are formed. So there's less patrons spread thinly amongst more venues. And let's be honest. There's a fair amount of bad theater in the metroplex. Plenty of good stuff too. But the beleaguered press does little to separate the professional from the amateur, leaving new patrons lost in a sea of choices. Are there really "20 Can't Miss Shows" this weekend? I just want to give up.
 OK. STOP, JEFF!
Y'all need to stop me when I start to go down this road.
This is what happens. Quarantined, left to my own devices. Existential bullshit. I set about to write a 2020 recap for the theater. You know, a "Successes and Challenges" kinda namby-pamby thing. I start, and I just get angry. I'm angry at the world. I'm angry at all the selfish, ignorant people living in this world. They take and take. I'm angry at this feckless government and their thumbless response to the pandemic. I'm angry I lost a parent to this virus. I'm thankful I didn't lose both. I'm angry that I wasn't speaking to my parents. Talking heads delight in turning a difference of opinion into a culture war.
I've spent the last 4 years as Artistic Director of one the oldest regional theaters in the country trying to please everyone, one foot in the past, a toe in the future and the rest of me in the blah, blah middle. It's drained the artistic life out of me. I used to dream theater, dream of the next thing I wanted to create on stage. Now, I spend my waking hours thinking about what will offend the least people, sell the most tickets and sound good on a grant application. I dream of escaping to the woods. Oh, but wait. Our National Forests and Parks are overrun with RV's and ORV's with little or no oversight due to drastic budget cuts and the arcane belief that America's resources are endless! What I want to do is put all this anger on the stage, amplified by a really bitchin' sound system!!! Who thinks Dallas is ready for that? I don't.
DAMNIT!
You're supposed to stop me. You had one job!
There's a lesson that I'm, apparently, incapable of learning. You see. I've always prided myself in being a top notch mule. I can carry incredible weights for long periods of time. Early in my life, this was a literal description of me. I backpacked a lot. I was always the one who carried the extra food or camping items that were too heavy for others or just didn't fit in their pack. I carried (pun intended) that mentality into my theater life. I would take on the responsibility if no one else would. "No one's doing that? I guess I will, or it won't get done." Plus, I like learning how to do new things, or to be more specific, teaching myself how to do them. Honestly, I really, really deep down like being better at things than other people. Don't get me wrong. I absolutely love working with people who are better at stuff than I am. It's inspirational and aspirational. I love fixing things too! (Side note: I've owned one lawn mower in my life, and it was a hand-me-down from my parents. I still have it. It's well over 30 years old. I just keep fixing it when it breaks. The day I can't fix it, I'm just gonna stop mowing the yard.) The lesson I refuse to learn, is that I can't be responsible for everything. It's not only my burden to shoulder. I can't fix theater. I can't get more people to attend. I can't raise more money. I can't make people see the value in live theater if they don't want to. I can't make better art. I can't compete with Netflix. I can't do any of this, at least not by myself. 
Last week, I asked the staff to contribute their own musings on the good and bad of making theater in the pandemic. That was back when I thought this blog post would be a simple stroll down memory lane. Then, I got writer's block. My thoughts turned dark, and I lost sight of the fact that I'm not in this alone. Yesterday, the staff's submissions began to arrive in my inbox. I repeat, "I absolutely love working with people who are better at stuff than I am. It's inspirational and aspirational."
I don't think that when we arrive in the new year that all will quickly get better. I'm sure some issues will get worse. Theatrically speaking, the pandemic and social injustice have laid bare many of the broken facets of the regional theater system. I sure as hell can't fix it all. But I'm willing to help out, especially if I get to do it with Theatre Three's fantastic staff. And it's OK if my thoughts turn dark from time to time. I'd like to think that competent leadership isn't about spreading sunshine all the time. It's about standing resolute in spite of the darkness.
This concludes my recap of 2020. In short, there were some successes and challenges, but it wasn't a zero sum year. Unfortunately, theatre and the world is in the red. We can change that. I'm reminded every Tuesday at our staff meeting. Now let's hear from the heart and soul of Theatre Three. They keep me going everyday.
Max Overton, Production Manager:
I've spent a lot of time in the theatre alone this year. I'm a night owl, and so as the pandemic continued and my wife taught classes from home, I started working in the theatre at night. No need to social distance. No need to try and concentrate while someone runs a classroom in the other room. And I didn't need to wake up early and disinfect the building before anyone else arrived. Now, a theatre is a strange place to be alone at night. I've always loved it. During a busy tech week, it can feel like the eye of the storm. All is quiet, but everything is at stake. But this year that changed. The worst part of 2020 was that silence. The silence of despair and existential dread, experienced in a dimly lit theatre surrounded by empty seats. 
Taking a step back and reflecting on it, those nights also happened to be the best part of 2020 for me. It's when Theatre Three became a home. When the pandemic hit I was in the middle of my first season at T3. We've got a lot of talent here and we move fast, so I spent my first 6 months just trying to keep up. But during those long quiet nights, I could finally stop and get to know the space. Instead of frantically searching the theatre for specific equipment during a time crunch, I could stop and look around. I could take it all in and get to know the place. Soon, I started to create a connection. I found myself stopping in the stairwell to look at shows from it's history. I'd say hello to the space when I first walked in.  Sometimes I'd bring my work downstairs in Theatre Too just to give the ole girl some life again. Before I knew it, Theatre Three felt like a home. On the worst nights from a terrible year, she was there for me. And I'll make damn sure she's there for you too when you all can come back. 
Sarah Barnes, Company Manager:
This year has not held back its punches. There has been so much change that everyday seemed to bring a new obstacle or challenge. For me one of the biggest challenges has been communication and our whole new digital normal. Adjusting to being cities apart and not being able to walk 10 feet to start a conversation or ask a question. It seems like we are having more meetings to get something done. At one point I had so much ZOOM fatigue that I had negative physical reactions to commercials featuring video conferencing. 
The level of trust, ingenuity, and perseverance our staff has displayed is astounding. I am pretty sure at one point this year I have said "that sounds like a mess waiting to happen but let's do it." And of course it turned out magical.
Christie Vela, Associate Artistic Director:
12/30/20, 8:13am
(thinking) okay. Jeffrey has tasked me with writing this end of year blog snippet, okay…I don't even know how to start to describe….hmmm…..oh look! there's a cardinal on the porch…damn…that is a fat cardinal…I wonder if he'll go for the regular birdseed in the feeder…or the suet…Maybe I should try a new suet recipe…Now, when was that? what's it today? December? Already, wow. Well, it must have been August? I guess when someone, god knows who now, someone mentioned suet on Facebook and I had no idea what the hell that was…where did I find that recipe? the first one, not the this last one…what is it? 5? I think this is the 5th combo I have tried, The blue jays like it, but not so much the plain ole sparrows…Oh the sparrows! there was a fight in that tree across the street yesterday, I wonder what happened, it can't be babies, but wow were those birds chatting up a storm. it could be that squirrel, across the street, loves to run up that tree. Oh wait! Remember two days ago or 100 days ago, when that hawk was causing all of that rucuss outside the bedroom window in the neighbor's tree? What happened there? now I looked it up and I think that was a red-shouldered hawk, it's smaller than the red-tailed and more common in the metroplex, according to the DFW Raptors hawks & falcons website. Those people are nice, and I never would have met them without Covid! Thanks GLOBAL PANDEMIC! well, not meet-meet, but whatever, you know…ask them questions via the internet. I have learned so much about the birds outside my window. Wow. Who knew there was more to life than tech week?…Anyway I hope the owl comes back tonight, that sound was singular! more like AWOO AWOO than HOO HOO. I wonder if that means anything…Oh! The fat cardinal liked the SUET! Maybe I'll go back to the bacon fat oatmeal recipe, that one seems to attract the most variety, EVEN THE WOODPECKER! gotta get a second birdfeeder…they're loving this classic blend wild bird variety as opposed to the delux wild bird classic blend variety…there IS  a difference! There IS. John telling me there's no difference. Believe me when you've been watching birds from your living room window for as long as I have…what is it? 56 months now, you know. YOU KNOW….. What was it? Oh yeah! Bacon Fat Suet! The plants! no, all the plants are indoors now..all 38 of the ivys. Jalapeno jelly? gotta make that before they rot.. no…hold on…it's coming to me…it's right there….you can do it Chris…you're not losing your mind….AH! BLOG…yeah…..it's supposed to be about theatre? Is theatre even still a thing? Ugh, my brain-talk keeps changing. Oh, Just like plays do. Or they get boring and die. This time, though, like it really had to become something completely different, or people will die and people are more important than plays. Oh god, what if theatre dies? (thinks) Pfftt….No way. They've been saying that for years, and here we are….OH! I can make two memes that comprehensively describe my experience these past few years in lockdown, MEMES are the new theater is what I've learned…..Then I can I make Shakshuka again! I am pretty close to mastering it… Ohhh! Look at that lizard!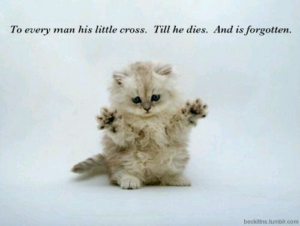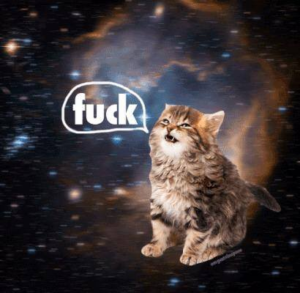 Wesley Farnsworth, Box Office Manager: 
This year has brought an untold amount of challenges and hurdles to overcome, and easily the biggest that I faced was navigating patron services without, well, patrons. I love getting to talk closely with our patrons and subscribers, able to keep a close connection to their wishes, thoughts about productions, and their experience every time they visit the theatre. This year, we just couldn't have that. Instead, while still maintaining my regular duties as the Box Office and Customer Services Manager, I saw myself transition into more of a tech support role in many ways. And while I truly enjoy being a part of the Theatre Three family, it did take quite the transitionary period to feel like I could settle into this adjusted way of conducting Patron Services.
However, while it was one heck of a transition, I'm actually incredibly grateful to have had this opportunity to marry together the two halves of my life. When I am not assisting patrons at Theatre Three or prepping the technical setup for our next digital production, I am an online content creator and streamer! It's something I'm passionate about, and with Theatre Three becoming completely digital this year due to the restrictions, I was really pleasantly surprised at how much my knowledge as a streamer was able to assist in different ways throughout the process! I really surprised myself with developing this new set of skills to not only better assist our patrons with enjoying everything our theatre has to offer, but the ways in which I was also able to continue to use those skills in my passionate work as a content creator. If ever there was a silver lining, that's it!
Charlie Beavers, Executive Director:
This year has been grueling for all of us. My personal life fell to shambles in February with my love life destroyed so I threw myself into my other love, theatre and began to work harder than ever. All my passion was given to Theatre Three.
Then BAM! Pandemic, government shut down, social distancing, layoffs, and so many new responsibilities for my position… It was a welcome distraction (that feels gross to say but it's true) from my personal pain. My sense of solitude was suddenly communal (I wasn't alone in my struggle). I poured myself into my work and felt strong and steady for the first several months of the pandemic.
By August I was drained, burning out and contemplating dark scenarios. At the behest of my family, friends, and therapist I took some time off. I drove through the Ouachita Mountains in Arkansas along Scenic 7 … No cell service, no radio and no distractions. It was just me, the forest, and the occasional logging truck.
I found a peace in the solitude there. Serenity in the isolation and remoteness. I replenished myself by myself in that place. As an extreme extrovert this was life changing, and it would have never happened without all these terrible circumstances that brought me to this place, mentally, physically, and spiritually.
Jon Leitch, Technical Director:
As Technical Director at Theatre Three I get to express my creativity in numerous ways. Each and every show we put up brought new challenges, learning experiences, and the opportunity to work closely with and get to know some truly amazing designers, technicians, stage managers, actors, and musicians. I was extremely excited for the season we had planned for y'all before the pandemic struck and there were a couple shows that I had longed to work on/produce for most of my professional career, but the inability to safely host an audience during a pandemic meant that those plans had to change and change they did. While initially I was disappointed, stressed, and a bit panicked about the whole situation I quickly started to find some unexpected silver linings.
For a start there was now uninterrupted time to work on projects not related to an upcoming show. So, I started to improve our facilities, organize workspaces, repair and revamp old systems and generally give this old building the attention it deserved. All the things that tend to get dropped or delayed when the impending deadline of an opening night or a tech weekend is looming. I did miss the creative outlet for a time and I still do miss all the new faces coming and going but I soon realized creativity does not have to be limited to scenery or the stage, so I began to exercise it in other ways such as my craft, carpentry, I took it upon myself to design and build a new desk and cabinets for our sound and light booth (and a new computer desk for myself) It was kind of nice, a fun change of pace and I soon began to look at this whole situation as a sort of vacation from my ordinary; but inevitably, one by one, we all began to get that itch to make some theatrical art again.
The appropriate medium to use was clear: film. This was exciting, it was something new to learn and try to excel at! I Love those kinds of opportunities.
Very few of us had any experience in doing anything of this sort, we were all aware of this, but no one seemed dissuaded or even a little intimidated. We began shooting our first film toward the end of summer and this was the moment I became truly awestruck by our staff, and appreciative of the versatility of the professionals in this industry.  Watching everyone at our theatre transition to this new way of doing things was exhilarating and brought me a lot of hope for our upcoming seasons! At this point we have successfully and safely shot multiple films during a global pandemic, while keeping everyone safe, healthy and sane. That is no small task for a company our size. This made me realize (and appreciate) what an amazing group of people I get to work with. I'm going into 2021 utterly exhausted but with a renewed sense of pride, not in myself but in the people who make up Theatre Three as a whole. As a team we handled seemingly insurmountable challenges, overcame them, and made some remarkable pieces of art in some truly unprecedented times, if we did all of that just imagine of what we can pull off when things finally return to normal (and they will!)