Skip to Content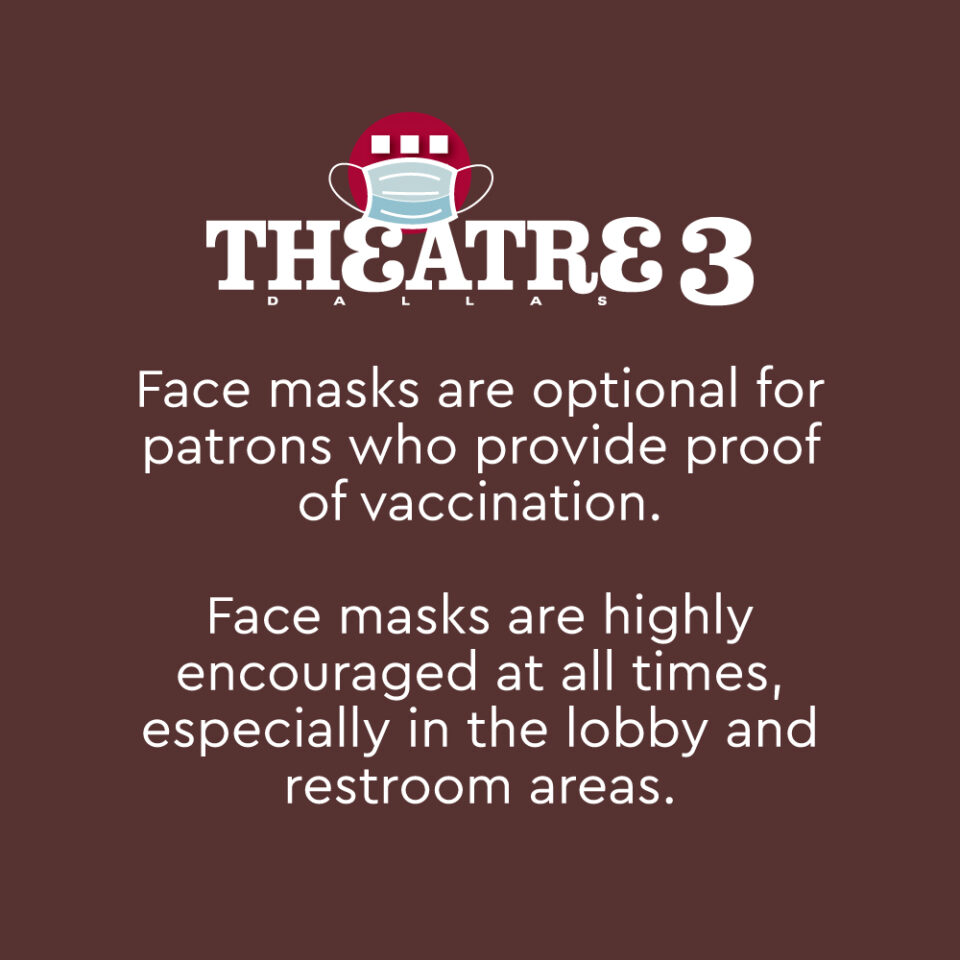 Please note there is quite a bit of construction in the area. Please plan accordingly.
Join Us for a Show
At Theatre Three, we want to bring the arts and entertaining theatre to as many people as possible. To do this, we offer a few different ways to see a show. Whether you need a single ticket or need a season package, we have just what you need.
Ticket Information
Single Tickets
Regular performances are Thursday – Sunday. Our official opening night for each production is the first Monday of every run. Check out our Facebook page after the show for special post show receptions and discussions (only available on certain performance dates, as detailed on our Facebook page). This year, every show is at a different venue. Performance days/times may vary.
Group Tickets
For groups wishing to view digital productions together sharing one device, Group Tickets can be purchased for $25 through our online box office. Thirty minutes before show time, performances are no longer listed on our online system. For last minute tickets, please call our box office at 214-871-3300, option 1.
This season will be quite an adventure! Every production will be held at a venue other than Theatre Three. As shows move around, the hooky matinee and Monday opening night are not guaranteed. We're not able to offer those as an option for our Subscribers for the time being. However, if the location will allow it, we will notify you immediately. Because this season is a nomadic season with every show in a different venue, all seating will be general admission with location-specific perks for each Subscriber.
We've added a 4-Pack Flexible Subscription option for the 2021-2022 Season! This plan allows you to use your four tickets however you'd like. Want to see one show four times? Go for it! All Flex Subscribers will contact the box office to redeem their tickets throughout the season by phone (214) 871-3300) or e-mail (boxoffice@theatre3dallas.com).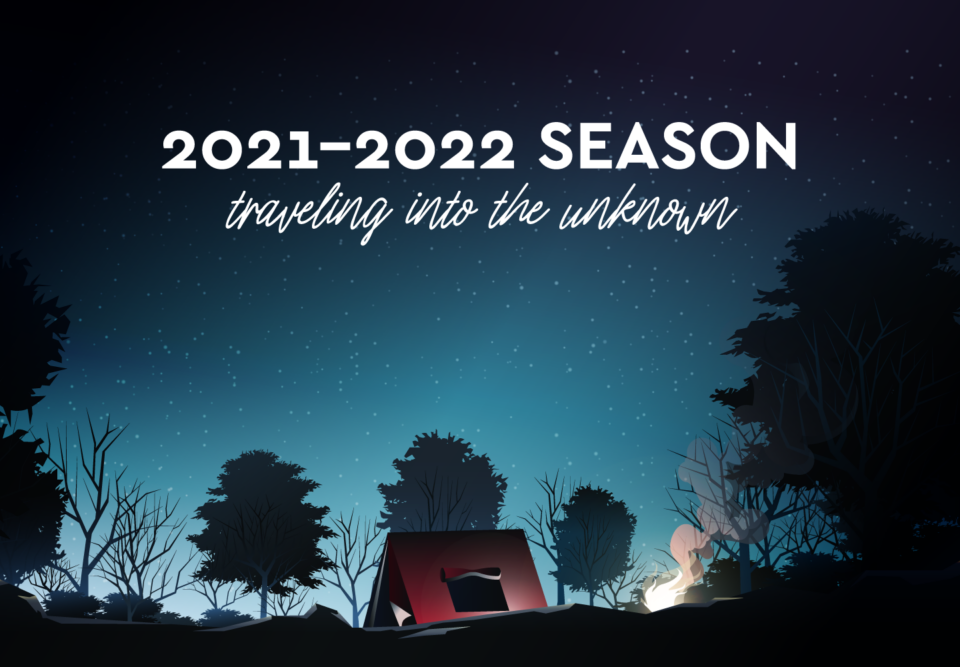 Interpreting
Theatre Three has begun a partnership with the Deaf Action Center to provide interpreted performances for our deaf and hard of hearing patrons. Please call us for more information!
Box Office Hours of Operation
Tuesday-Sunday: Noon – 5:00 PM
On Performance Days: Noon – Curtain
New Works Initiative
Why new plays and not just classics? Classics can give us perspective. We can evaluate the present from a distance. New plays give us context. Who better to speak for us than our peers? Together, new plays and classics fulfill T3's mission to illuminate the human experience. Who knows? Years from now, maybe a play developed right here at T3, perhaps by a Dallas playwright, will offer perspective to a future audience.
Join Us for a Show Today!