Skip to Content
Shows/Tickets/Access Codes
Keeping in line with the CDC's recommendations and Dallas County's restrictions on public gatherings Theatre Three will temporarily be closed to the public.
Thank you for your understanding and we hope to see you soon!
Join Us for a Show
At Theatre Three, we want to bring the arts and entertaining theatre to as many people as possible. To do this, we offer a few different ways to see a show. Whether you need a single ticket or need a season package, we have just what you need.
Ticket Information
Single Tickets
Single Tickets for our shows are $37 dollars! Tickets can be purchased through our online box office. One hour before show time, performances are no longer listed on our online system. For last minute tickets, please call our box office at 214-871-3300, option 1.
Regular performances are Thursday – Sunday. Our official opening night for each production is the first Monday of every run. There's a post-show reception with the actors!
Group Tickets & Hooky Matinees
If you're planning an outing for a large group, Theatre Three is a great place to entertain! For groups of 10 or more, please contact our box office at 214-871-3300, option 1. See information on group discounts below.
The Hooky Matinee Series is a great opportunity for schools and senior groups to see a show at a convenient time and at a great price. All performances begin at 2:00 PM. Tickets to each of these performances start at $15 and can be purchased through our box office or reserved online.
Click any of our Season Packages below to subscribe or Fill out a Subscription Form and send it to our Box Office!
See all five shows and save the most money – %15 to be exact! You just tell us which performances in each run you prefer to attend, and you are assured of getting the same seats all season long. Whether you're an opening night patron or hooky matinee fan, we look forward to seeing you five times a year! #t3seeitall
Flex those muscles! No, we don't want to see your biceps, but we do want to you to stretch your visits to T3 out over the entire season. This new package offers you the flexibility to purchase blocks of tickets and still save money! The more you buy, the more you save! 2 for $80, 4 for $140, 6 for $180, 8 for $200, 10 for $225. #t3flex&save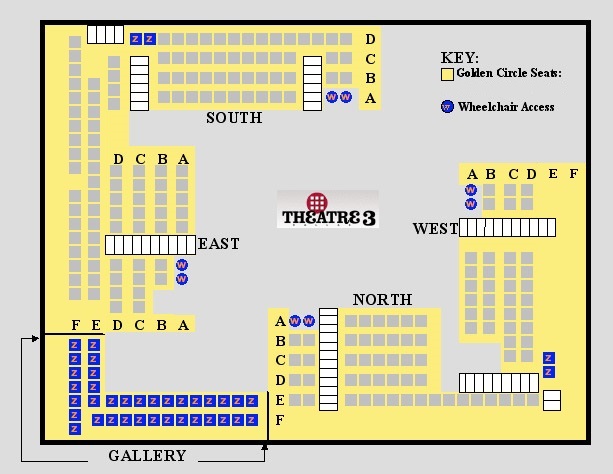 Interpreting
Theatre Three has begun a partnership with the Deaf Action Center to provide interpreted performances for our deaf and hard of hearing patrons. Please call us for more information!
Box Office Hours of Operation
Tuesday-Sunday: Noon – 5:00 PM
On Performance Days: Noon – Curtain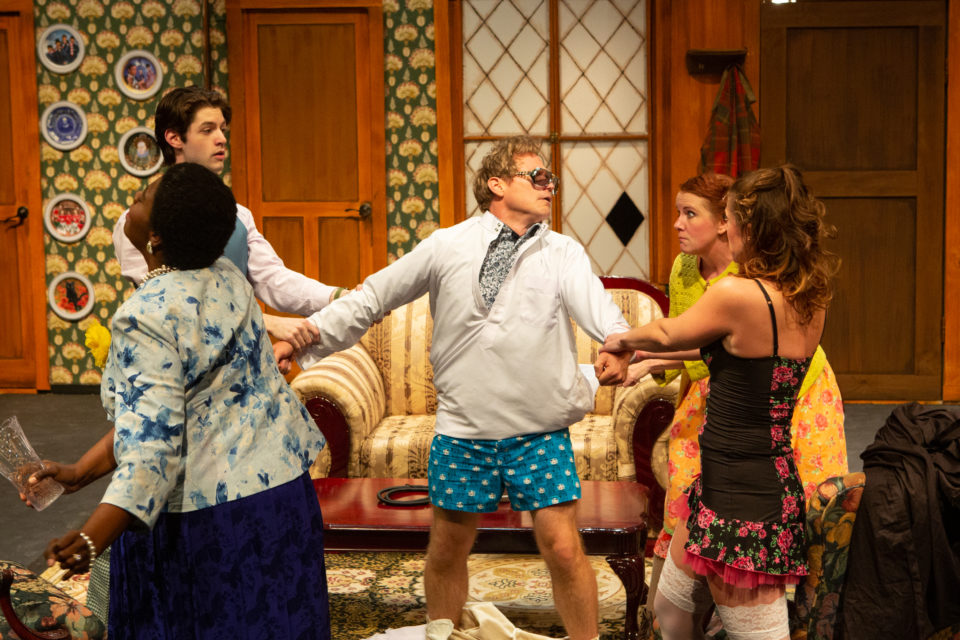 Discounts
Previews are that special time right before opening night where WE are still working out the kinks and YOU get cheaper tickets! Tickets during the first weekend of each production are $21.
One Wednesday afternoon during every run we have our Hooky Matinee! Tickets for this show are $15. This performance is perfect for school groups, active seniors, office outings, OR just a mid-week escape from work.
Groups are always welcome! The more the merrier. You'll get $5 off for a party of 10 or more and $10 off if your group is 30+! Military and Senior Discount is $3. Student tickets are $10 with a valid ID. Buying last minute? Student rush is just $5 per ticket!
New Works Initiative
Why new plays and not just classics? Classics can give us perspective. We can evaluate the present from a distance. New plays give us context. Who better to speak for us than our peers? Together, new plays and classics fulfill T3's mission to illuminate the human experience. Who knows? Years from now, maybe a play developed right here at T3, perhaps by a Dallas playwright, will offer perspective to a future audience.
Join Us for a Show Today!