Skip to Content
Author and Artist Enrichment
Theatre Three illuminates the human experience with exemplary, intimate theatre by nurturing authors, artists and audiences. We work to bring you workshops and spaces for authors and artists to grow in their respective crafts. Learn more about our current programs below.
The National Michael Chekhov Association Workshop provides adult actors, professional and novice, an opportunity to learn more about the art and science of acting. Explore the acting technique developed and taught by master acting teacher and actor Michael Chekhov. The workshop will be led by highly respected actor and NMCA certified teacher, Gail Cronauer, one of the most respected actresses and acting teachers in the Dallas-Fort Worth Metroplex.
Read, rehearse, develop and host staged readings of your latest works in a professional space. We offer the use of our downstairs Theatre Too space for playwright use for two-day sets. One day for rehearsal, the other a reading for an invited audience of your choosing.
Previous Courses
Hot and Hasty
Come get your Hot and Hasty on! With over 20 years' experience in Hip Hop, Salsa, Flamenco, Folklorico, Ballet ,Tap, Burlesque and ProDance, Ani Vera leads this extra fun hour-long work out to exciting EXITOS LATINOS (Latin music hits) in Tejano Cumbia, Salsa, Merengue, Latino Funk and Reggaeton Hip hop!
Writing Out of Your Mind
Follow your unconscious wherever it leads with the Writing Out of Your Mind Workshop. This three-day writing workshop leads writers through the process of writing a full draft in a week! Whether you have an idea for a story or not, we'll help you get it down on paper.
Class 1 – Tell the story
This course will teach you ALL of the secrets of playwriting. Just kidding. However, you will finish this 6 week course with a substantial start to a play all while discussing and practicing techniques to get you writing, keep you writing, and improve the quality of what you're writing. Matt has 20 years of experience as a playwright and will share all the lessons learned along the way with you as you delve into the "how-to" of storytelling. Great for writers getting started, writers needing the push to keep writing, or experienced writers looking for the structure of week to week deadlines, discussion, and group insight.
Summer Internships
Summer Internships are not currently available.
Summer Internships are open to high school and college students. Interns work at Theatre Three for a 4-6 week-long session between June and August. This is an unpaid internship that may be applied towards course credit or educational volunteer service credit.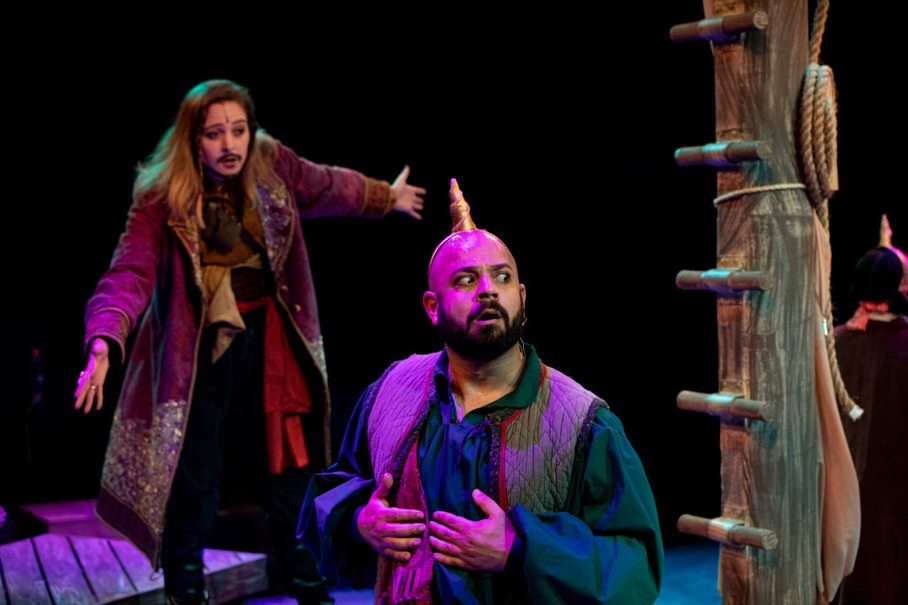 T3 Talks
It's part of our mission to challenge our audiences with provocative and engaging works. One way of fulfilling that is by producing art that is intended to start a dialogue. At scheduled performances, we are bringing audiences the opportunity to have a post-show discussion with Cindee Mayfield, Alexandra Hernandez, and/or Mark Quach. Come join the conversation!
Join Us for a Show Today!