Employment
Theatre Three is a nonprofit live professional theatre-in-the-round, located in the Uptown neighborhood in Dallas, Texas. Theatre Three's mission is to illuminate the human experience with exemplary, intimate theatre by nurturing authors, regional artists and audiences. The theatre has two performance venues: the Norma Young Arena Stage (seats 196) and Theatre Too, an intimate basement space that seats 85. Founded in 1961 by Jac Alder and Norma Young, the theatre is led by Artistic Director Jeffrey Schmidt and Managing Director Merri Brewer.
Available Opportunites:
Theatre Three is an Equal Opportunity Employer (EOE). Qualified applicants are considered for employment without regard to age, race, color, religion, sex, national origin, sexual orientation, disability, or veteran status. If you need assistance or an accommodation during the application process because of a disability, it is available upon request. The company is pleased to provide such assistance, and no applicant will be penalized as a result of such a request.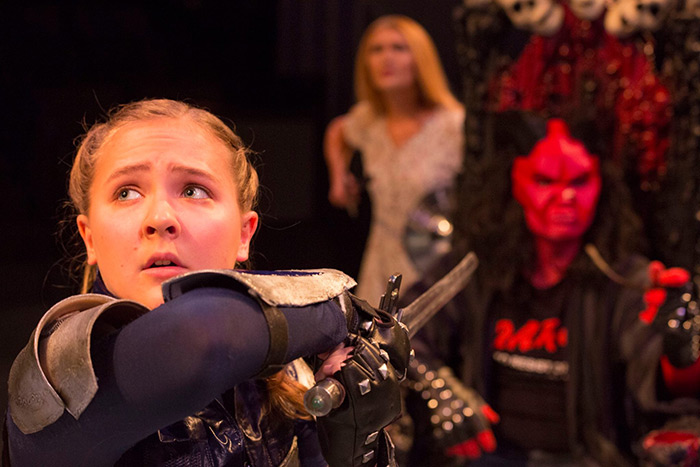 Volunteer
Theatre Three is always looking for volunteers to usher! Just sign up for whatever night works for you and come join us for a fun night of theatre! If you have any questions, send our house manager, Angelica Rollins, an email!
Auditions
Theatre Three hosts general auditions once a year and recently wrapped up the initial audition process for our 2018-2019 season. Stay tuned for information regarding auditions for our 2019-2020 season!
Theatre Three is proud to offer this unique apprenticeship opportunity to people who have just graduated from college and are interested in a career in a professional theatre! Apprentices serve as part of the production team of Theatre Three for one full season and receive a weekly stipend of $300.
Each year we hire two apprentices to serve as either a season production assistant OR as an assistant to the technical director. This program also serves to develop new skills in areas that apprentices might not be familiar with so both apprentices should be willing and prepared to work outside of their specialty.
Join Us for a Show Today!