Skip to Content
Theatrical Firearms Safety Course
The Society of American Fight Director's (SAFD) Theatrical Firearms Safety Course takes participants through extensive 14-hour training in nomenclature, legal regulations governing theatrical firearms, practical experience in maintenance, safe handling practices and procedures for theatre and film, coordination of theatrically effective and safe performance techniques, and the opportunity to perform basic firearms combat sequences with fellow participants. Ammunition and theatrical firearms are provided. Bring water, clothing you can move in, and something to take notes with.
Theatrical Firearms Safety Course
This course is focused on the fundamentals of safely incorporating blank-fire into theatrical settings. Participants in the course will receive extensive training in the safe handling and staging of theatrical violence with hands on access to multiple types of theatrical pistols and revolvers. The course includes an opportunity to fire various blanks and handguns as well as detailed discussions on safe staging practices, backstage and onstage choreography, maintenance, stances, history and more. An excellent class not only for actors, but for props artisans, stage managers, directors, playwrights and anyone curious about the safe operation and storytelling principles of theatrical firearms. Course concludes with a practical exam, participants that pass the course receive a certificate of completion good for five years.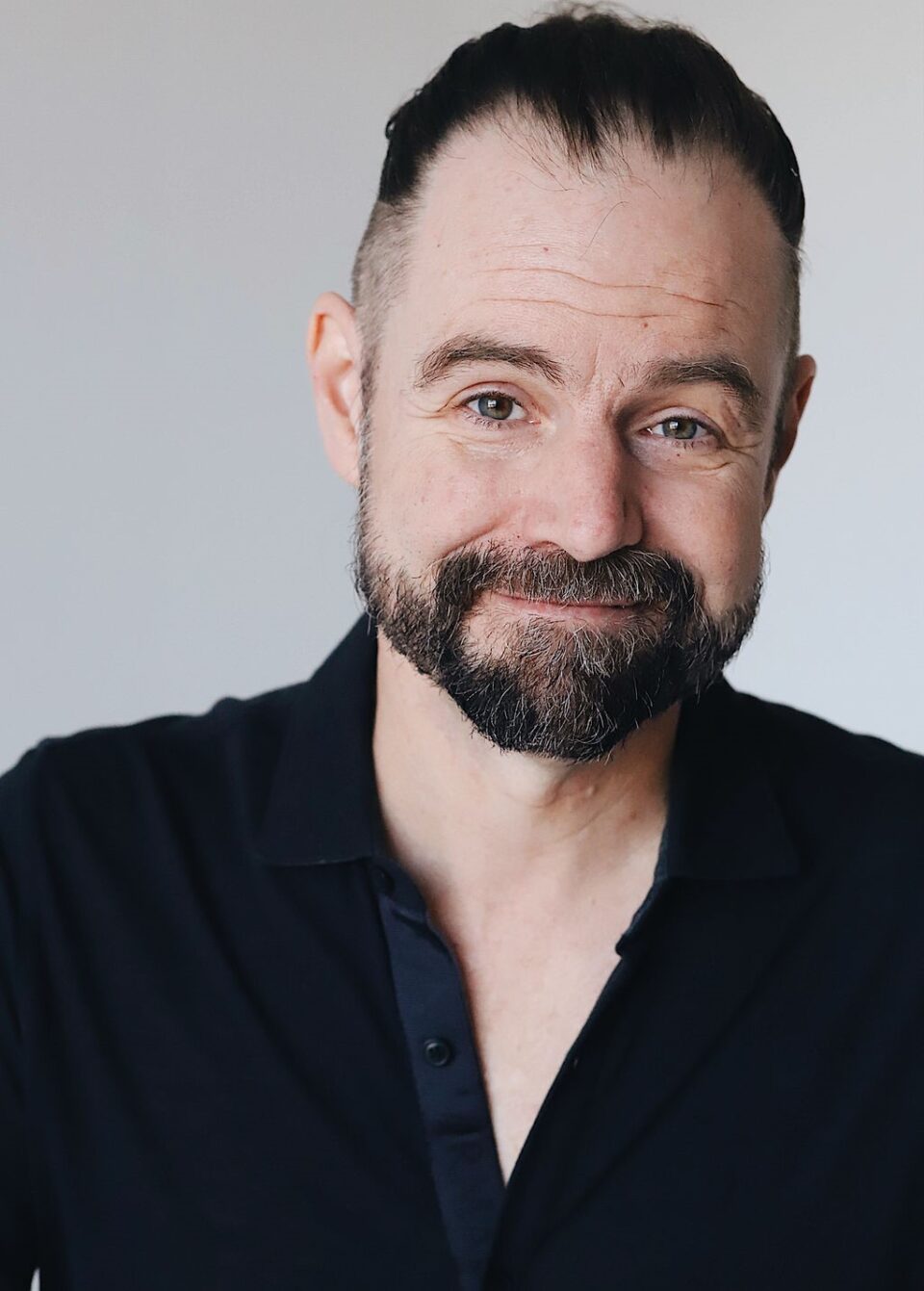 GEOFFREY KENT (Instructor)
Geoffrey Kent is Fight Master and a Master Firearms Instructor with the Society of American Fight Directors. Fight direction includes twenty years with the Denver Center for the Performing Arts, fourteen with the Colorado Shakespeare Festival as well as multiple seasons with the Utah Shakespeare Festival and the Orlando Shakespeare Theatre. Geoffrey has guest instructed for multiple actor training programs across the United States including the National Theatre Conservatory, the Asolo Conservatory, Louisiana State University, Alabama State University, the North Carolina School of the Arts and many others. geoffreykent.com
Dates/Times:
August 5th, Saturday 10:00am-6:00pm (1hr meal break)
Upstairs in the Norma Young Arena Stage (NYAS)
August 6th, Sunday 10:00am-6:00pm (1hr meal break)
10:00am – Lunch, Theatre Too
Lunch – 6:00pm, NYAS
Cost: $375/Per student