Skip to Content
Make Theater Make Friends
By Alle Mims and Christopher "Clew" Lew
Introduction by Jeffrey Schmidt
For Theatre Three, the rehearsal process lasts about 3 1/2 weeks. That's all we have to create an entire world on stage with believable characters having believable and meaningful relationships. This means that actors can be really good at making friends really fast. Rehearsals can be pretty intense, so being surrounded by supportive and friendly people who make you feel safe is essential. While not unique to theater, it definitely isn't common. There's usually a longer courtship. I've seen it many times. A show closes, and the cast tries to keep those new friendships going, but without the day to day interaction and the shared adrenaline high of performance, everyone eventually goes their separate ways. On to the next show and a brand new group of friends!
However, every once in while you find one that sticks. And over the years, you amass a group of people who are equal parts friends and colleagues. You all have different tastes and interests but can talk theater and the business of theater non-stop, 24/7. This is very important in our business. When I speak to theater classes I list this as a professional priority. Find your people! That's how we create and innovate.
Alle and Clew are part of the newest generation of theater makers in Dallas, and I thoroughly enjoy working with them. They're fun, inventive, collaborative, silly, weird and nice. All things I like. They face many of the same challenges I faced at their age, but also new and different ones. And it's great to know they're not facing them alone.
…
CLEW: Hi welcome to our T3d Talk. We only went a week past our deadline, to the surprise of no one! I have the pleasure of introducing one of my favourite people: extremely talented actor, biracial viking queen, and Big News™ — Alle Mims! We are here to dish on our broship origin story, our current stage show, and working with friends.
ALLE: It always makes me feel better when my friend is late on the same homework assignment as me. Clew, you are such a role model to me, especially since you are so much older and accomplished. You are leading the way for Asian representation in Dallas, and I am so happy to cheer you on. Also you have a six pack and are single.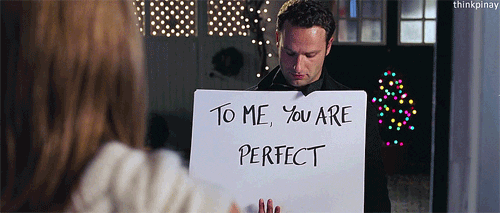 CLEW: Seasoned, spicy, and single. Let's start with where we met: Collin College. Drama! Literally. But in all seriousness, I learned a lot during my time there and met some really wonderful folks, you included (even though we weren't close at the time). You gave a stunning rendition of 'Tomorrow Belongs to Me' in Cabaret, though!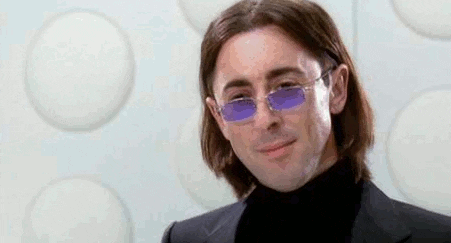 ALLE: Ahh yes. Playing a Nazi Sympathizer. Despite the questionable casting, I'm glad I went there before transferring to Texas Woman's and eventually joining you in the profesh world.
CLEW: Right. I came to Collin having just graduated from UT Austin studying non-actory things. I guess our first time sharing the stage together would have been about two years ago in LIP Service's Scottish Play.
ALLE: We're not in the theatre. You can say Macbeth.
CLEW: NO JEFF WE SWEAR WE ARE in the theatre, working diligently. I think it's neat charting our relationship across the 5 shows we have done. Most of our time spent together during Macbeth was spent backstage. We didn't really spend a lot of time together outside of rehearsal or shows either. Mostly just sharing memes, yeah?
ALLE: And commiserating over the *ahem* rocky rehearsal period.
CLEW: Yeah, it was nice having a friend during that shift of directors midway through; it made everything seem more manageable.
ALLE: We really became close during The Three Musketeers with Theatre Britain (RIP). Since it was such a long run, we spent a lot more time together, going for food and drinks and more drinks. That's when bonding happens. Next, was Cymbeline with Shakespeare in the Bar. Our characters didn't interact at all, but the whole SITB crew is like a family. I hope we aren't sharing an industry secret, but we spend a lot more time hanging out than rehearsing. So I'm glad we got to do that together.
CLEW: Me too. After that was our first show together at T3, She Kills Monsters: full of magic and dragons and friendship and me dying a lot. Thanks for dismembering me! That process was so fun. We had a bunch of pals in the show, and it also hit all the right buttons for me in terms of geekdom, queer themes, and being an outsider trying to fit in.
ALLE: It was amazeballs. But, my favorite time on stage with you was taking Improv at Stomping Ground Comedy Theatre. We got to make ourselves main characters and act opposite each other literally all the time. In fact, we had to have a talk about challenging ourselves not to get up with each other all the time.
CLEW: Our comedy classes really helped prep us for this farce, too. I remember the Raptured audition process from last year, and being mutually excited about the show. It was a fun read, and we each rooted for the other to get booked.
ALLE: While we were definitely rooting for each other, I'll be honest, I assumed that if I got it, you wouldn't, (and vice-versa) because I didn't think they would cast two queer people of color opposite each other. No shade to T3, but I just thought it was unlikely for us to be cast as each other's love interests.
CLEW: Also I'm short and you're a giant. So I'm elated that we were both cast in a show and finally had scenes and a relationship on stage. In previous plays, we were often secondary characters who didn't see one another. This is the first show we are doing where we finally have our own arcs that involve one another, and we play a couple! A perfect, happy couple.
ALLE: Yep. Two chaste, Christian youths completely in love during the rapture. What could go wrong?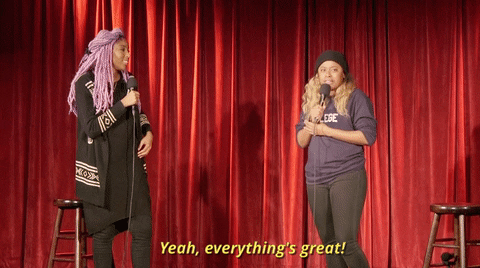 CLEW: Art imitates life. Also, I'll say that as millennials there tends to be less of a separation between work and personal life. So it's kind of natural to invite your close compadres from shows into your life and narrative. And for me, having you as a friend in shows has proven beneficial and awesome. It's increased my general sense of belonging having another queer POC in the space making discoveries, but also in terms of accountability (going over lines and scenes together), overall happiness, and just having a support system. Friendship is a wonderful antidepressant. Why or how do you think working in theatre often leads to friendships?
ALLE: A big part of it is that we're here six days a week, working late nights. When we're rehearsing, we spend around 25 hours a week in the theatre. It's basically a part time job that you work almost every day. There are times during tech week, the week before we open, when we're in the theatre for ten hours! During longer rehearsals, we get dinner together and spend a lot of time off stage getting to know one another. It's unavoidable! Also, with Theatre Three being within walking distance of Gingerman, after rehearsal drinks are also unavoidable.
CLEW: And that debrief moment can be important, because it's a way to hash things out that are happening within the show which might be uncomfortable to share in the space. Once the bad juju's out, we can reset and bring good energy back into rehearsal instead of letting that negativity fester. Also, when compared to other jobs, it's perhaps easier to bond with people in a show because when we set foot in here, we're all kind of equals. Yes, there is a director who is in charge of keeping things on the rails; but Jeff treats everyone like fellow creatives. Whereas at many day jobs there is often a more rigid hierarchy and quite frequently, people with whom you just don't vibe. Coming to the theatre for rehearsals or a show can be refreshing because I know we are all collaborating and share the same values or interests. We unify and fortify as a team!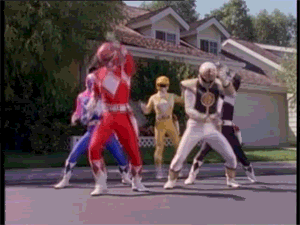 ALLE: Working with you on this show, specifically in our scenes, has been so easy. I know you better than anyone else in the theatre, so I'm not afraid to dive in head first and risk looking stupid because I know you won't judge me. This is also my third time working with Jeff as a director and I feel similarly about him. I know that when he tells me to go for it or try something new, he means it. Now, whether or not I listen to him the first time is another story, but we get there eventually! I feel so comfortable working in this space because of the relationships I had before going in.
CLEW: Totally. It's my third time working with Jeff too! That's another great point: you can't help but form meaningful relationships with people in the theatre. Making good work takes trust and cohesion which can carry over after the curtain falls. And working together on stage led us to working together offstage, specifically in the burgeoning Not in Our House DFW movement.
ALLE: That is a project I am over the moon about finishing (more details to come!!!). I hope people in the industry are becoming more aware about the DFW Theatre Standards. I know T3 is. All in all, we have done some pretty awesome stuff during our careers together. I'm glad to call you my work husband. Come see us play a perfect, happy, gay couple in Raptured! We run until May 19th. Love you, Clewcifer!
…
For more information about the Not in Our House movement and the Chicago Theatre Standards visit: https://www.notinourhouse.org/